In this article, we come to educate about Thai massage.
First of all, let's get to know the history of Thai massage first.spa in bangkok
Thai massage is a type of massage in the Thai style, which is a science of therapy and a branch of Thai traditional medicine. It focuses on pressing, rolling, squeezing, bending, pulling and compressing, commonly known as "Traditional Massage"
It is a dry massage.

It can be subdivided into 2 types of Thai massage that are widely known and popular.
1) Cha Loi Sak massage: Thai massage has been influenced by Indian massage that has spread to Thailand. It's self-massage and self-massage within the family. Thai massage uses different parts of the body such as hands, feet, arms, elbows, knees and feet to massage. The technique of massage is squeezing, acupressure, stretching, pulling and bending, which Thai massage is known as yoga massage.

2) Ra Cha Sam Nak massage: The difference of massage is in the massage technique. This massage uses only the hands to massage. It is considered an ancient massage designed to massage the noble masters. Masseuses are always required to kneel and sit in order to perform a calm massage.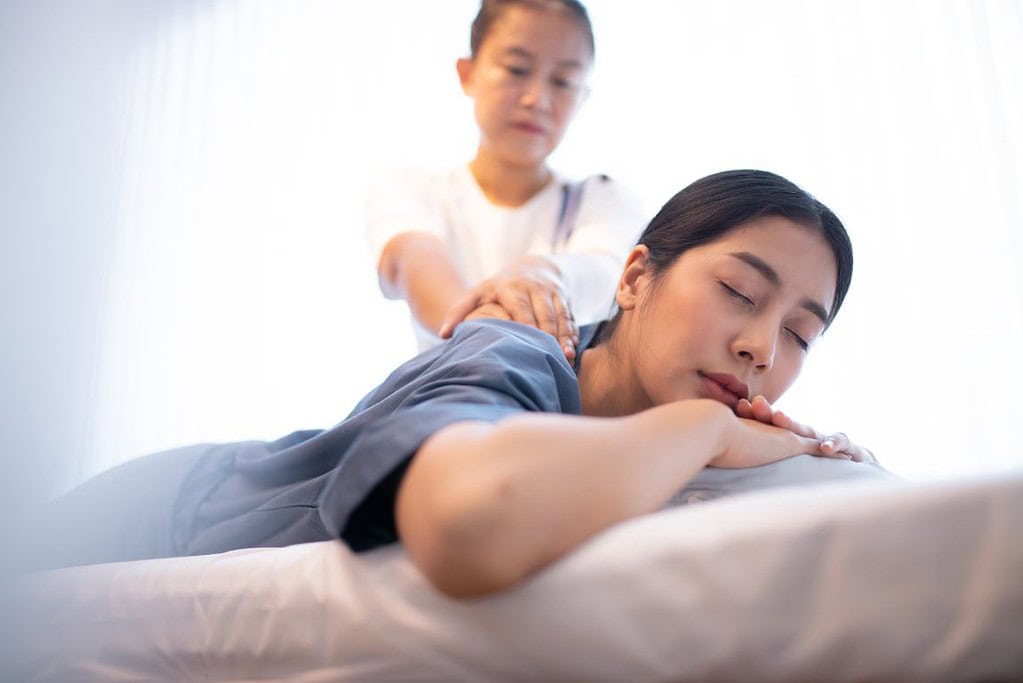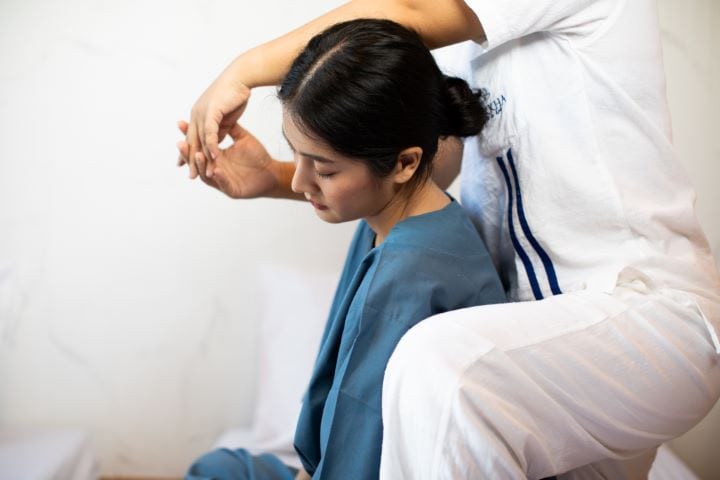 Benefits of Thai Massage :
1. Good blood circulation causes blood vessels to expand. It refreshes the body and excretes waste well and strengthens the functioning of the organs.
---
2. It stimulates muscle relaxation in areas of heavy use. Muscles that were tense due to chemical residues were relieved and the pain disappeared.
---
3. Stimulate the lymphatic system to circulate well. build immunity against pathogens including managing old germs
---
4. It helps to relax the mood, mental health, calm mood, sleep easier and recover from depression.
---
5. It can treat diseases such as chronic pain along the body, headache, insomnia, heart disease, high blood pressure, ADHD, sinusitis, etc., which the massager must have particular expertise.
---
6. Massage for postpartum women will relieve pain and help the body system work normally. Blood flows easily and excretes residual waste from the body.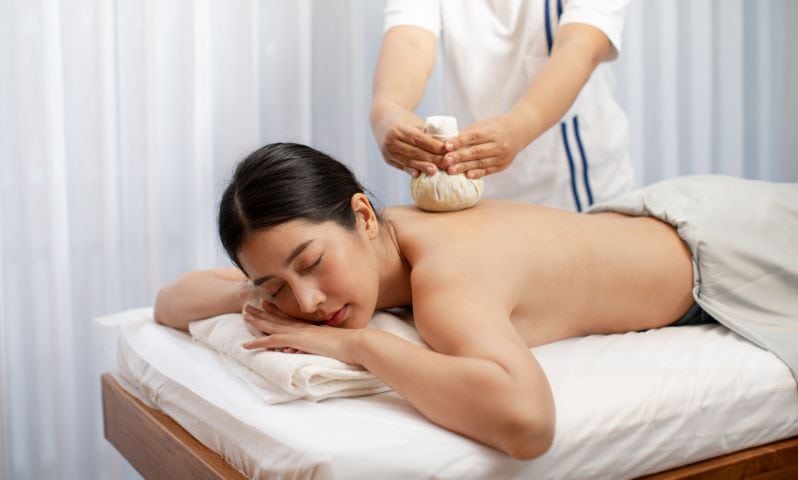 The Thai massage in the style of Chiang Mai Spa /Bangkok Spa Makkha Health and Spa has brought a unique massage in the style of Thai massage. This holistic massage involves the use of the therapist's palms, fingers, elbows, knees and feet to acupressure different parts of the body and Swedish massage. The main massage techniques are stroking, squeezing, tapping, pressing and shaking. It focuses on relaxing the upper layers of the muscles and reducing muscle soreness.
It is a combination of various massage techniques for those who come to massage for the first time to try a massage that feels comfortable and rejuvenates the body after hard work.
Ending with a Swedish massage, see you in the next article.
Open everyday 10.00 – 23.00
Tel. 093-241-9642
Email : makkhaspa@gmail.com