The Aromatherapy Massage at this Delightful Day Spa is a Treat for Your Senses.
For the second largest city in Thailand, Chiang Mai is decidedly laidback — especially when compared to the frenetic pace of its capital Bangkok. But it's still nice to escape an itinerary packed with temples and daytrips, which is exactly what Duke and I did when we visited Makkha Health & Spa, tucked down one of the Old City's narrow side streets.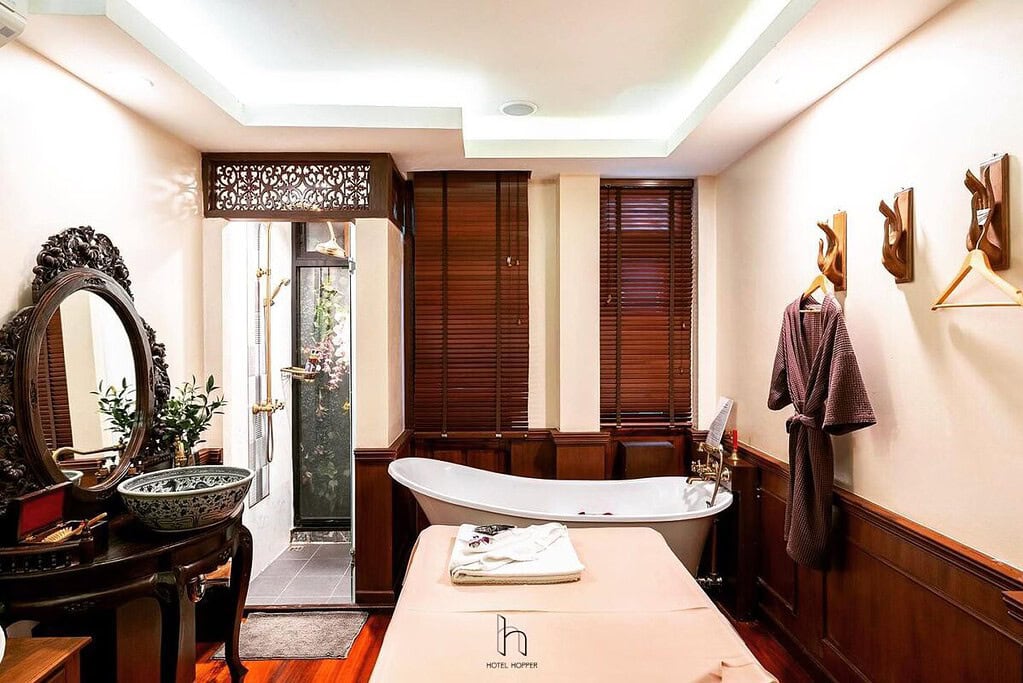 We were welcomed to the spa by the lovely Beer, who immediately made us feel at home, which is fitting as Makkha occupies a 50-year-old traditional Lanna-style home with wood-paneled walls. Soft light glows through intricate latticework, surrounded by polished dark teak.
Beer brought over cups of bael tea, made from dried slices of the thick-skinned spherical fruit, also known as wood apple. The tea has a distinct, smoky aroma with a hint of sourness and has been used for centuries as an Ayurvedic digestive tonic. It reminded me of chai, Duke of matcha (though I'd trust Duke's palate more than mine). These were accompanied by a tightly coiled cold towel, which we're never 100% clear what to do with, so we rub our hands and forearms and usually do a quick cooling scrub to the back of our necks.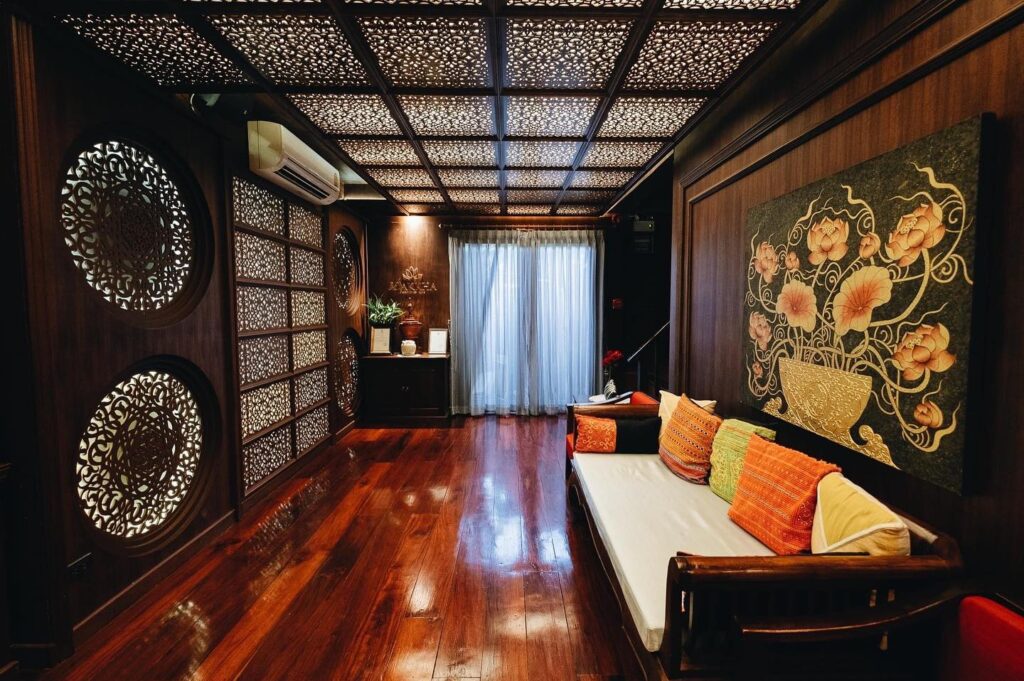 So beloved is the bael tree that a folktale exists in the sacred Hindu text the Garuda Purana about a hunter on the night of Shivarathri, an annual festival celebrating Lord Shiva, the blue-skinned deity. The story goes that the man climbed a bael tree while waiting to hunt animals that had come to quench their thirst at a nearby pond. Also beneath the tree was a Shiva lingam, and as he waited, the hunter absentmindedly plucked some leaves, which dropped onto the linga. Through this unconscious act, he had worshipped Shiva and attained moksha, a concept similar to nirvana.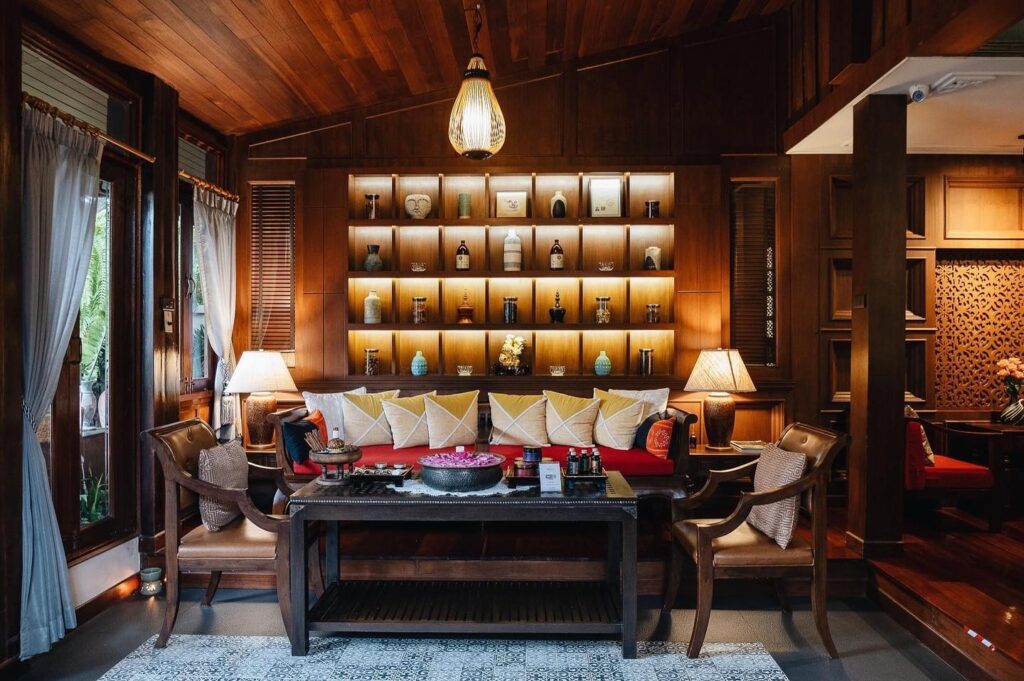 AROMATHERAPY MASSAGE: HEAVEN SCENT
Beer had mentioned that Makkha's signature scent is jasmine, which I selected for my aromatherapy massage. Its warm, floral scent filled the room, making it easy for me to imagine myself in a tropical garden. Thinking of its mosquito-repellent properties, Duke chose citronella. Lavender, rose and orange cinnamon are also available.
It began with a deep tissue massage through a sheet, a traditional Thai technique. She then proceeded to climb up onto the table, straddling me, and used her hands, forearms and elbows to knead out my knots.
I like a strong massage to work through my knots and tension. I'm glad I didn't check "extra strong," though. These women have powerful hands. You can request a gentle, more relaxing rubdown if you prefer. Really, though, there's something so wonderful having a masseuse knead your muscles until they go from as taut as a pulled string to relaxed and reinvigorated.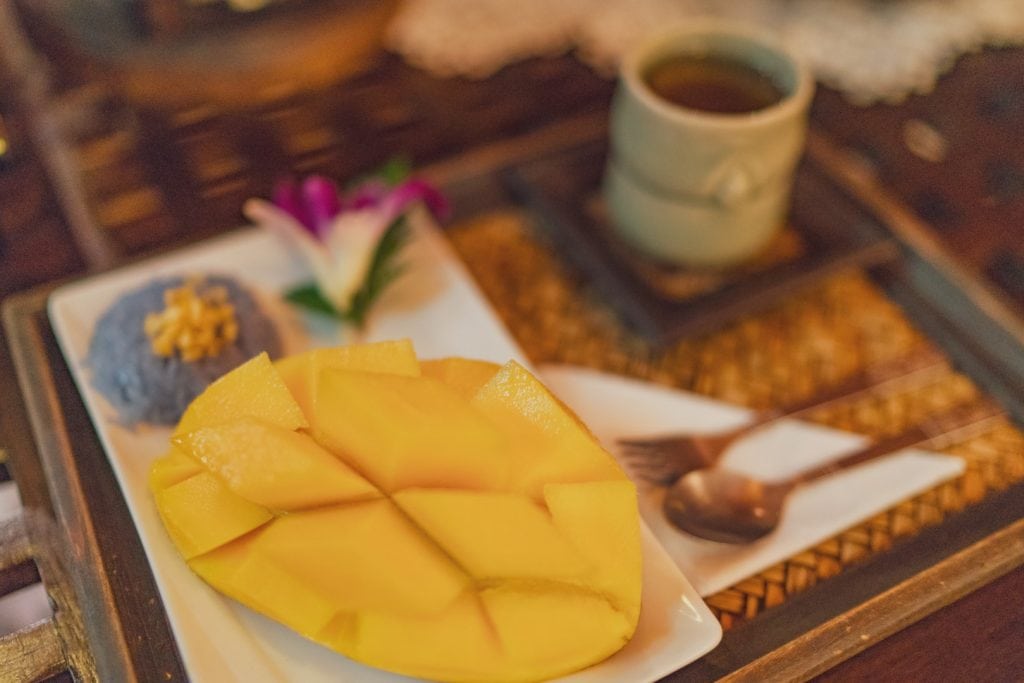 After our massage, Duke and I were served sticky rice with mango, refreshed and ready to face the afternoon.
Forget the crowded outdoor market massages and treat yourself to the warm and welcoming Makkha Health & Spa. It's the perfect way to relax and recharge before or after an adventure.